What happened to Chadwick Boseman's estate?
Chadwick Boseman passed away in August 2020 at the age of 43. It came as a surprise to many that the late actor had been diagnosed with stage III colon cancer in 2016. He battled for four years after it progressed to stage IV. The Instagram post that discussed his passing stated that he endured countless surgeries and chemotherapy while filming several films.
Boseman died without a will, so his estate went through California's slow process of court-governed disposition, aka PROBATE — one that involves appraisals, referees, creditor claims, and status reports. Probate in California can take years. Someone has to be appointed by the court to be an executor or administrator. In this case, Boseman's wife was appointed.
According to court documents, Boseman's probate estate was initially valued at $939,000, which likely did not encompass the entirety of his wealth. His non-probate assets, which include assets such as life insurance, 401ks, and other retirement accounts, would not be included in that estimate. Several uncashed checks, including two from Disney Worldwide Services, Inc., were included in the inventory and appraisal, which means that his estate is worth way more than originally listed on official documents. Over $5,000 is listed as "separate property," and over $3.3 million is listed for his corporation, Chadwick Boseman, Inc.
The estate was worth exactly $3,577,861.11, according to a final appraisal.
Probate is public process. All the information regarding his assets became public knowledge. Every step of the Probate process has court oversite and requires court approval. That can take months or years. If you do not want your assets and liabilities to become public information, a trust is a good way to avoid that. Otherwise, all your information is public and can be accessed by almost anyone.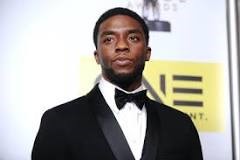 The "Get on Up" star's wife submitted her own creditor's claim to her husband's estate, asking the court for reimbursement costs for Chadwick's funeral. Her claim has been approved for $71,613.74. Some of the costs include $1,275 for flowers and over $21,000 for funeral reception costs.
Chadwick's wife listed one interesting claim for her late husband's funeral costs. She spent $33,420 on mausoleum crypts at Forest Lawn Cemetery for Chadwick, but also Chadwick's parents. His parents were listed as living relatives in the original probate filing, and now they can be laid to rest next to their late son when the time comes.
Lesson to Learn:  MAKE AN ESTATE PLAN.  Dying without an estate plan means the probate court will divide up your estate pursuant to state law and probate is a public process, not private.  This may result in your assets being inherited by estranged family members or, even worse, by family members who you strongly dislike.  Make it a priority to find the time to execute your estate plan.  In the case of Boseman, an estate plan would have provided authority for someone to pay for funeral costs without having to submit creditor's claims to Probate Court. A breakdown of every cost for the funeral would not have been so readily available to the public.